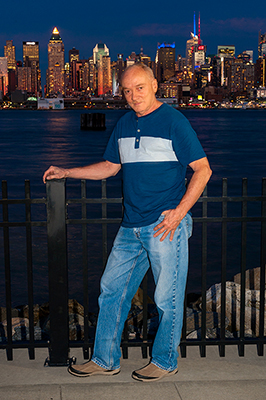 Welcome to my personal website showcasing my photographs displaying my passion of visual inspirations. It`s true I've found my destiny!
Not all the bountiful photographs will be shown here at once, but visit often enough and you may see some delightful surprises. I love using the camera to draw you, the audience, to see and share moments of life captured for infinity through my eyes.
I just love photography and have been shooting photos since the early 1960's. I started with film, and enjoyed working in the dark room for many years, till I came upon a software called Photoshop in the late 1990's, that was the end of my darkroom days. I started working with a digital camera in 2000. Now I enjoy the best of both worlds, Nikon Film camera's, and a Nikon D2X and a Nikon D3 Digital camera's. Please enjoy browsing these pages and viewing my images, and feel free to contact me via e-mail or phone.
Thanks, Robert Racioppo